A family tradition that was not only kept alive but enhanced by
each generation that followed and each of them brought
their own unique touch to the product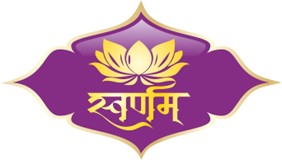 Weddings are a deep-rooted element of our society, and Indian brides are known as symbols of beauty, pride and elegance. At Narayan Das Saraff & Sons Jewellers, we embrace the importance of Weddings, since it is a momentous occasion for a bride & groom. Narayan Das Saraff & Sons Jewellers are proud to introduce Eastern UP & Varanasi's first Wedding Lounge "Swarnam Wedding Lounge"exclusively dedicated to magnificent wedding & engagement jewellery collection spanning traditions, cultures & rich artistry work. Spread over an area of 2000 Square feet, Swarnam Wedding Lounge has unmatched collection range from all across India.Be it a traditional North Indian wedding jewellery or more intricate Jadau, Kundan Meena Jewellery or world-famous temple jewellery of South.

Simple Checkout
Our secure checkout is quick and easy to use
Secure Transactions
Transactions are handled with bank-grade security
Quality Assured
All products are quality checked and certified in-house
SUBSCRIBE TO OUR NEWSLETTTER
Discover the latest collections, news and exclusive launches  from the house of Narayan Das